Dr Michelle Drage, CEO, Londonwide LMCs: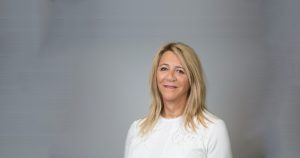 "Health spending rising at only 3% over the next three years with NHS inflation standing at 16% means relative cuts to essential patient care and staff wages. Funding not keeping pace with inflation is not only bad for GPs, their practice teams and the patients who rely on them, it is a false economy if the Government also wishes to reduce the number of economically inactive people. Two months ago Mr Hunt was proposing more investment for GP practices in economically deprived areas, more resources for training and fewer targets while Chair of the Health and Social Care Select Committee, it's a great shame he has so quickly forgotten these ideas.
"GPs choose their job because they want to help their patients to live long, active and happy lives, but if economic activity is now the only game in town the Government should consider that a record 3.8 million economically inactive 50-69 year olds report having a long-term health condition, at the same time as almost seven million people are on NHS waiting lists. This is played out in consulting rooms across London with people seeking pain management, mental health support and reassurance from their GP as they wait on ever longer lists for cataract surgery, joint replacements and other procedures.
"The NHS workforce plan presents an opportunity to look at the factors affecting recruitment and retention, but it must not become a vehicle for swapping GP and nurse roles for cheaper, less skilled ones.  London's GP practices are already flat out providing record numbers of appointments and GPs and their teams are under extreme strain as they juggle to maintain safe care despite a shrinking workforce. Growing patient numbers and condition complexity, Covid-related increased need, and a trio of vaccines to deliver add to the strain.
"The investment in social care is badly needed, although many local authorities covering London's most deprived areas will struggle to raise more money via council tax as they have proportionally fewer households who pay it."
Notes: