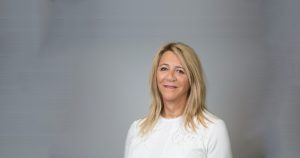 Dr Michelle Drage, CEO, Londonwide LMCs:
"Steve Barclay inherits all the same challenges his predecessor did some seven weeks' ago, with the addition of an imminent spending review at a time when general practice needs urgent resourcing to address the care backlog, workforce shortages and greater than ever winter pressures. There is also a compelling need for the Secretary of State to show understanding, support, and allyship for GPs and their practice teams as he returns to the job.
"Practices are providing record numbers of appointments and GPs and their teams are under extreme strain as they juggle to maintain safe care despite a shrinking workforce. Growing patient numbers and condition complexity, Covid-related increased need, and a trio of vaccines to deliver over the coming months add to the strain.
"We need Mr Barclay to work with the profession and our patients and to set out what steps the Government will take to address the problems we are facing. I invite Mr Barclay and his new Ministerial team to meet with GPs in London to see the realities of frontline general practice in the midst of a workforce crisis, and to hear first-hand what help practices need to fill the increasingly dangerous gaps in general practice resources.
"As we head into what will be one of the toughest winters for the NHS in living history, the current workforce crisis means that until there are more GPs and practice staff something will have to give between providing core general practice and vaccinating several million Londoners at pace. And we need Government to take a leading role in managing patient expectations, rather than leaving GPs and their teams to be the bad guys."