Official bodies
NHS Digital  
All recent data releases can be seen

here

. 

 
Adults in England who reported bad or very bad health are more than three times as likely to report feeling lonely than those with good or very good health.

 
 Imperial College London 
Data: A report in the Times that care for obese patients costs the NHS double what it does for those with a normal BMI

 [18/5].

 
Researchers looked at the health records of 2.4 million adults in northwest London to see how much they cost each year in terms of hospital admissions, GP appointments and prescriptions.

 
World Health Organisation 
 Department for Health and Social Care  
The major conditions call for evidence has been launched for views on how best to prevent, diagnose, treat and manage the 6 major conditions.

 
Office for National Statistics 
UK healthcare expenditure was around £283 billion in 2022, which is an increase in nominal terms of 0.7% from spending in 2021.

 

Adjusting for the effects of inflation, total healthcare expenditure declined in real terms by 4.5% in 2022.

 

This comes after unprecedented growth in healthcare spending over 2020 and 2021 following the pandemic, with healthcare spending 13.5% higher in real terms, in 2022 compared with 2019.

 

Non-government healthcare expenditure grew by 3.9% in real terms in 2022.

 
Defined as 'out-of-pocket healthcare' and 'voluntary health insurance'.

 
The number of people economically inactive because of long-term sickness increased to a record high.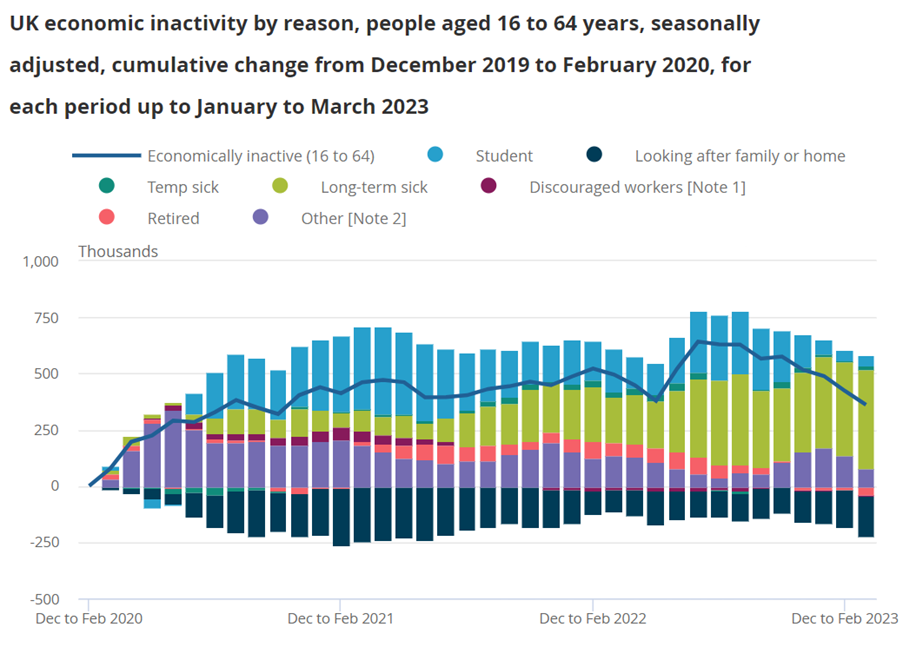 Think tanks, charities and representative bodies
British Medical Journal 
Royal College of GPs 
The King's Fund 
Lane Clark & Peacock LLP 
New Local 
Can community power end health inequalities?

with:

 
Prof Bola Owolabi, Director of the National Healthcare Inequalities Improvement Programme, NHS England

 
In practice: Communities tackling health inequalitie

s with:

 
Dr William Bird MBE GP and Founder and CEO, Intelligent Health

 

Dr Andy Knox GP and Associate Medical Director, Population Health, NHS Lancashire and South Cumbria ICB

 

Kalvinder Kohli, Assistant Director – Early Intervention and Prevention, Birmingham City Council

 

Iain O'Neil Managing Partner for Health, TPXimpact  

 
Polling
IPSOS 
More in Common 
Supporting the NHS is a top issue for 43% of people, the second highest.

 

75% picked the cost of living.

 
London Trusts

   
Barking, Havering and Redbridge University Hospitals NHS Trust 
Barts Health NHS Trust 
London North West University Healthcare Trust 
Epsom and St Helier University Hospitals NHS Trust 
St Georges University Hospitals Foundation Trust 
Hospitals launch new five-year strategy committing to providing outstanding care, together, for the people of south west London, Surrey and beyond.

 
West London NHS Trust 
Great Ormond Street Hospital 
The collaboration will develop the use of cutting-edge technologies, like artificial intelligence and machine learning to enable better use of data that is routinely collected in treatment to improve care at GOSH and beyond.

 
Social media  
Twitter  
We're at the @NHSEngland board meeting this afternoon, things kicking off with chair Richard Meddings congratulating @NHSDigital chair Laura Wade-Gery for her service to tech – it's her last board meeting, she's now chair at Moorfields Eye Hospital #nhseboard

— Health Service Journal (@HSJnews) May 18, 2023