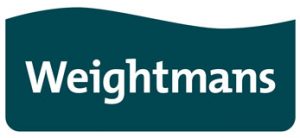 The GP Partnership team is led by Partner – Edwina Farrell.
Edwina is a recognised expert with over 20 years experience in advising partnership practitioners in both real estate and the full range of partnership business matters including partnership agreements, partnership mergers, partnership disputes and the admission and retirement of partners. In addition to her work with practices Edwina works with a number of LMCs throughout England and Wales providing advice and assistance in a wide range of GP business matters, and PCN support. The team also work on joint ventures between practitioners and other parties providing health and social care services.
Edwina also advises GPs and other health care professionals on a wide array of partnership property issues with a particular focus on landlord and tenant. Her work also includes the acquisition and disposal of freeholds including shares in the same on partnership changes, and declarations of trust . She has worked on many complex new development projects and premises finance and advice on premises costs entitlements. Her team also deals with property disputes in particular advising on service charge problems, and challenges to CQC reports.
She is a regular contributor in the healthcare press on GP matters and presents at GP conferences on a frequent basis, as well as being ranked in Chambers and Partners as a specialist legal advisor in the field of Medical Partnerships.
To contact Edwina Farrell, please call 020 7822 1900/EXT 121926 or email edwina.farrell@weightmans.com.
Other key players within the team are
Nathan East
Nathan has substantial experience in representing general practitioners in commercial property matters, and he has specialised in the healthcare sector for two decades. He acts for a full range of matters across the sector, also advising in relation to integrated care, joint ventures and partnership issues.
To contact Nathan East, please call 020 7822 1932 or email nathan.east@weightmans.com.
Matthew Jones
Matthew is a commercial property associate solicitor specialising in healthcare. He has a wealth of experience representing general practitioners on property matters such as sales and purchases as well as Landlord and Tenant matters. Matthew also regularly contributes articles to health care publications.
To contact Matthew Jones please call 0345 073 9900. Or email Matthew.jones@weightmans.com.
Ian Pace
Ian Pace is a Principal Associate and employment lawyer in the primary care team. With over 15 years of experience, Ian supports clients to navigate complex and contentious internal processes, including the management of concerns regarding performance and partnership disputes. He has a particular interest in whistleblowing and all areas of discrimination. Ian regularly speaks at conferences and seminars and provides bespoke in-house training on a range of employment and equality issues. Since 2020, he has delivered legal advice to GP practices, through the HR Rely service, about a plethora of workforce issues arising from the COVID-19 pandemic.
HR Rely is a fixed fee service providing expert legal advice, guidance and support. Our specialist, regulated advisors work with practices to provide pragmatic and strategic solutions to a wide range of HR and employment law issues with guaranteed cost certainty, allowing GPs and their teams to concentrate on their patients and the smooth running of the day-to-day practice.
To find out more about how we can work with you, contact Ian Pace at Ian.Pace@weightmans.com or call 0345 073 9900.
Katherine Millray
Kate joined Weightmans in August 2021 as part of their healthcare team and now runs a case load of clinical negligence files. Prior to this she was a Director and head of the healthcare / litigation department in another firm
Kate has an excellent knowledge of the NHS and has significant experience in bringing successful challenges against the CQC on behalf of healthcare providers.
She also has experience in dealing with APMS, PMS and GMS contracts and advising on breaches of the same.
To contact Katherine, please call 0345 073 9900. or email katherine.millray@weightmans.com.
HR Rely
Weightmans also offer employment law and employee relations advice via their HR Rely brand.
Londonwide Enterprise Ltd (LEL) and Londonwide LMCs accept no liability for any loss and/or damage, whether direct or indirect, whether financial or otherwise, howsoever arising, including but not limited to negligence, breach of contract or any other claim arising out of the use of any of the Associates on the Associates list as set out on the Londonwide LMC website. Constituents and users are advised to undertake their own due diligence and satisfy themselves that the individual or organisation is the most appropriate for their specific needs.